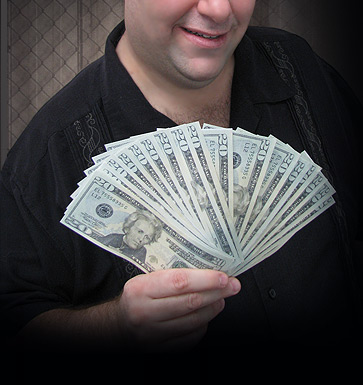 Hi there! Welcome to my little 'About Me' page. My name is David Adamson and many of you may recognize me from not only my signature voice, but also my company, D&E Productions. For the last 10 years, we have been filming hot straight boys and finding out what it takes to get these guys to go gay for pay.

Some of you know I used to film for a site that was once very popular in the gay porn industry. After it was decided the owners did not share my visions of where to take that site, I decided to branch out on my own. That's when I came up with the idea of doing a website about escorts. Originally my focus was on 'Gay Rent Boys,' but I actually found that many of the guys I was filming were actually straight. That's when I came up with what I think is a fascinating subject; STRAIGHT RENT BOYS!

In my travels, I've found there are a lot of different reasons why straight guys become gay hustlers. The obvious reason is that guys pay a lot more. But is there something deeper? Do these guys actually like the idea of being able to explore their sexuality in their professional life, but enjoy the comfort of going back to their girlfriends in private? Do they get off on the attention of showing off their hot bodies and cocks? Well, I have found it is a combination of all of these factors.

For hundreds of years men have looked for the erotic pleasures of other young men...both straight and gay. Maybe we just put too much emphasis on the labels these days. We're just men, and we need sex you know?

So what sets us apart from the other so called 'gay for pay' sites? Many of them throw guys in front of you that they claim are 'straight' while at the same time you see their videos all over other gay porn sites. You won't find that kind of b.s. at Straight Rent Boys. If I say a guy is straight, he's really straight.

Once I get the escorts, I try to mix things up. Sometimes it's a fresh guy that has never escorted, so I put him in my 'gay for pay' bootcamp where he gets placed with a professional escort to teach the ways of gay sex. Other times I find experienced guys and mix them up with a john. Or I'll just put 2 straight rent boys together. And when I'm feeling adventurous, I take you to the streets and pick up straight guys in cruising 'hook-up' spots! I tell ya,' you never know what you are going to find!